Director of the Garden City City Chorus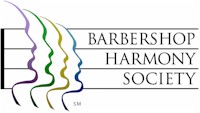 Our director is an example of a consumate Barbershopper. Actions speak louder than words. This phrase says a lot about John Phillips. He is a director who knows how to obtain excellent results with men of all ages. Thanks to John, rehearsals are fun and efficient because singers are highly involved visually, aurally and physically in the process of making beautiful music. They also have a stronger comprehension of musical concepts, and are better able to communicate the emotions of a song to an audience.

John pays careful attention to the connection between sound and gesture. He knows how to vary singing and chorographical techniques and adapt them to any song.

John requires that every man actively participates in the performance process and not "sing on autopilot." John quickly evaluates the attitude and energy level of the men by watching the various levels of movement and enthusiasm exhibited by each man.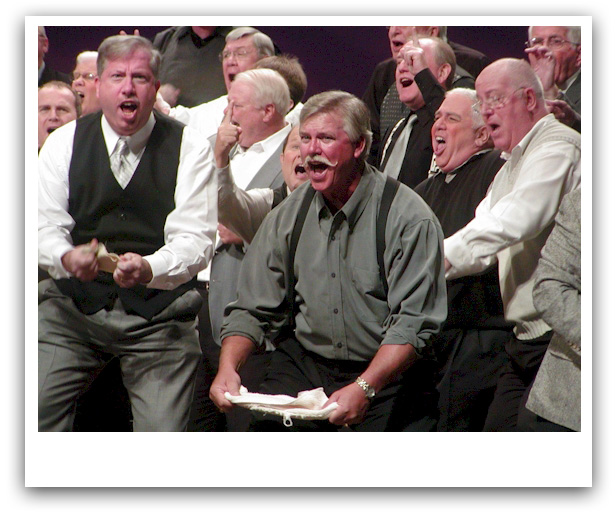 Teaching the men to sing a phrase musically is a priority for all directors. John always persuades singers to "move the phrase along," and "keep the forward motion or intensity going through the peak of the phrase." He teaches singers to listen to one another with discrimination and take ownership of the music. John is determined that the men are actively participating in the performance.



John Phillips, front center, performing with the The Rocky Mount Big Chorus, the 2006 Dixie District Chorus Champions, during the Dixie District 2006 Fall Contest in September 2006 in Chattanooga, TN.